Permanent Jewelry
Be Like Missy offers both 14K gold filled permanent jewelry and sterling silver permanent jewelry.
Permanent jewelry is also offered BY APPOINTMENT ONLY at our Rolesville, NC storefront location. Please click the link below to learn more and schedule an appointment in store.
Learn MORE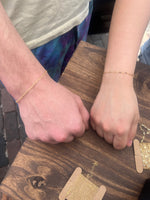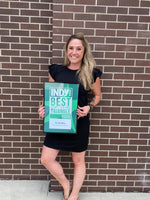 Meet the Designer
Erica Vogel, PhD
born and raised in michigan.
happy north carolina girl.
wifey, dog mom, and craft beer fan. 
runner, leather enthusiast, lifelong maker.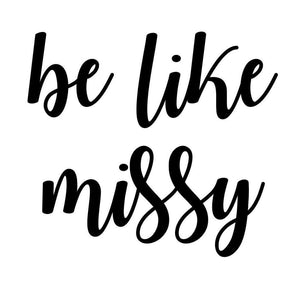 What makes us different
Did you know that each piece in our collection is made by hand? We have a small team of amazing women that work together to make each be like missy piece just for you. We are passionate about instilling confidence in our clients - because after all, who doesn't feel better with a pretty pair of earrings to complete their look?