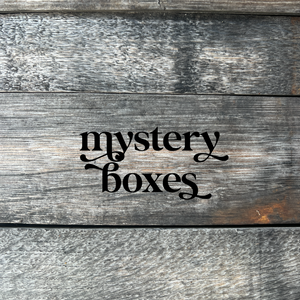 RE: Mystery Boxes
All of the mystery boxes are an assortment of either overstock, prototypes, or discontinued styles. MOST of the inventory will be earrings, but there are some bracelets and maybe some other random accessories as well. These are deeply discounted collections of jewelry ($50 price point per box for $100-130 retail). 
(Also FYI if you buy multiple boxes they will likely be somewhat different but you may get some repeats, but no two boxes will be the same!)
NO REFUNDS / EXCHANGES. If you don't like a pair they make great gifts. No exceptions to this policy.